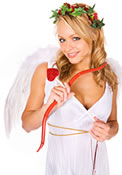 At JustDatingReviews.com, read the latest reviews and information on some of the top names on online dating. From eHarmony to Singlesnet to Match.com and even to niche dating, we are here to help you make an informed decision before you sign up.
If you have already gone through the sign-up process you find some great tips and advice on how to go forward in your dating journey.
Popular Dating Reviews: eHarmony | Singlesnet | SugarDaddie
Who This Site Is For?
It's for everyone, that's who.
Men, women, gay, lesbian, Christian, Jewish, etc. Dating and companionship crosses all genders, all cultures and all ideologies.
But not all online dating sites are worthy of your time. Many are just in it for a quick buck. And many scam you by tricking you into sign-ups. You know what I'm talking about, don't you?
You sign up for a free account, only to get to immediately get a message from someone who is awfully interested in your still-to-be finished profile. Strange? The person has a cute profile, the person wants to get to know you but – and it's a big BUT! – you need to pay to continue communication.
And you know the rest! SCAM!!
And then there are the affiliates, the prostitutes and massage therapists , etc., to sort out.
So no, online dating isn't easy. There are a lot of landmines out there. So be careful.